Teaching Resources
Our Teaching Resources section provides information designed to help you develop, improve, and advance your teaching practices.
If you're new to teaching, we suggest you start by looking at our page on creating an inclusive syllabus, which will help you lay the groundwork for inclusive teaching practices in your course.
From there, you can visit our pages on preparing a course, lecturing, and inclusive teaching. If you have teaching experience and are looking for innovative ways to enhance your teaching, we have pages devoted to several different types of courses, including online classes, large classes, and small classes.
Browse our Synthesized List of New Faculty Resources
CTE has several resources and programs for new faculty. If you're just starting at KU, these may be particularly useful.
Planning Courses
For many of us, the most difficult step in teaching a course is also the first step: preparing a course. At CTE, we believe that a successful course originates from effective course design. From the concept of backward design to creating an inclusive syllabus, we have the resources for you.
Creating Assignments & Assessments
An important aspect of your role as an instructor is to make material clear to students and determining how to best design, administer, and grade tests and writing assignments. This process involves contextualizing material, balancing workload, understanding the types of questions that best fit your purpose, and helping students read difficult texts in unfamiliar contexts.
Engaging & Communicating with Students
Effective communication in and outside of a course is key for creating an engaging learning environment. This page will offer suggestions on how instructors can motivate their students to become effective communcators themselves by creating inclusivity, fostering meaningful conversations, and negotiating classroom tensions and hard discussions in constructive, resolution-seeking ways.
Estimate Your Students' Workload
Developed by researchers Betsy Barre, Allen Brown, and Justin Esarey from Wake Forest University, the Course Workload Estimator linked in this section can help you gauge how much time students will have to spend to succeed in your course.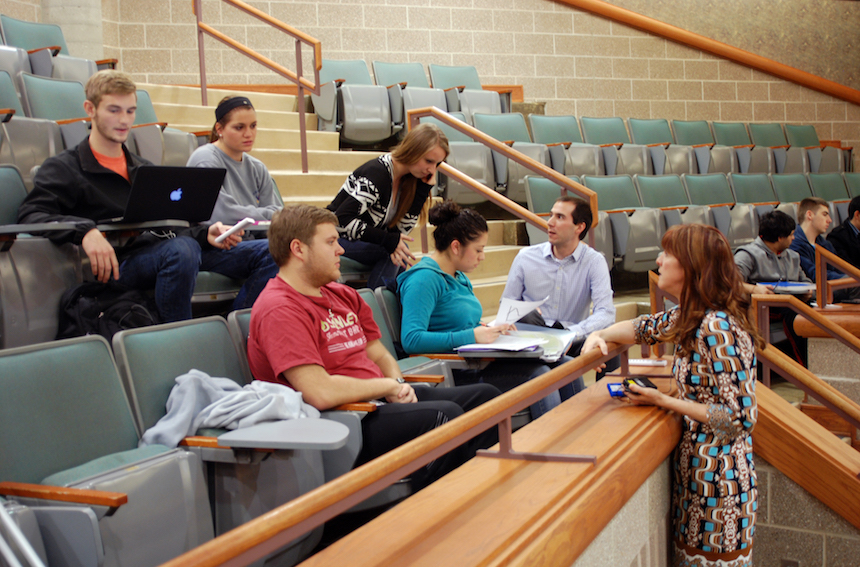 Using Instructional Time
One of the most difficult tasks we face as instructors when designing a course is how to best use the time we have with students. While we want to present important information and make sure that our students are exposed to course content, we must also provide time and space for students to apply the knowledge they obtain in class. This page provides strategies for encouraging active learning in an inclusive classroom through reading, writing, discussion, lecturing, using technology, fostering critical thinking, and resolving conflict. If you're looking for ways to balance content delivery and student engagement, the following sections should help you begin to enact that balance.
Supporting Students
At CTE, we understand that often you will need to offer support and assistance to students in ways that are not strictly pedagogical. This support can take many forms, including helping students obtain groceries, legal services, medical and mental health services, and financial assistance for emergencies. These pages contain information for KU Resources that will cover all of these needs.
Associated Content
Explore Course Examples in our Course Portfolio Gallery
A searchable library where you can find examples of instructional activities, assignments, teaching and assessment strategies, rubrics, and more.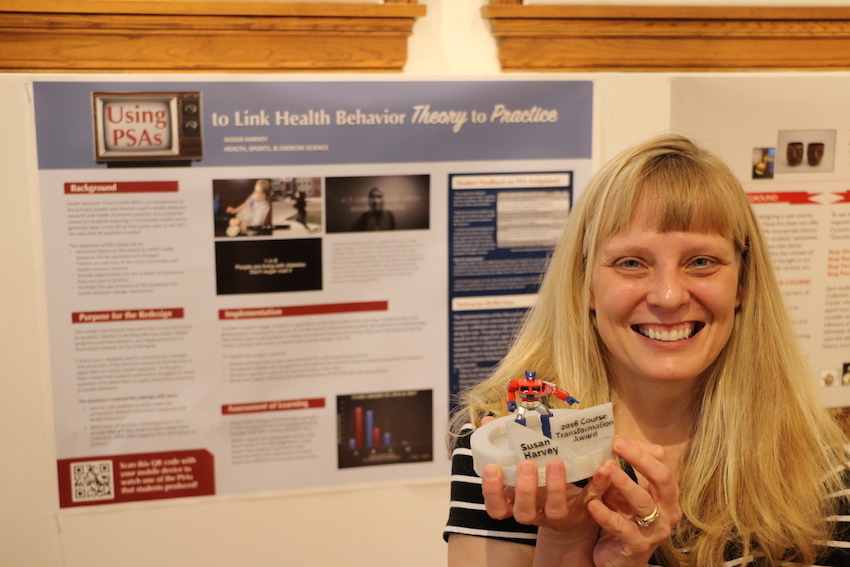 Teaching in Specific Settings
All classrooms are not the same, and as a result, require strategic, yet flexible, practices. Our students bring with them a variety of unique learning experiences and educational backgrounds, and the environment provided by the class type can contribute an additional layer of indivuality. Consequently, this page highlights the benefits and challenges of different classroom types: large classes, small classes, online classes, and classes taught by GTAs. Although not exhaustive, strategies are offered here as a way to navigate the many expectations each course type requires, and questions are posed to encourage reflective practice.
Associated Content
Representing Teaching
Learning how to represent your teaching is an integral component in your development as an instructor; it involves keeping records of student performance as well as successful assignments, lessons, and teaching practices. These steps can help you refine your teaching and student learning over time and represent your teaching for evaluation purposes. Teaching evaluation is of course a regular professional activity for most instructors, but it can also be a formative and colleagial process that supports teaching development, for both the person being reviewed and the person doing the reviewing.